---
---
The Bauer GSX Goal Pad is for the rec goalie and provides the best spec for the price point. It combines the flex of Vapor's break above and below the knee, with the shape of Supreme. It has a TUNE FIT simple strapping system, and a butterfly assist pillow to provide extra support for the leg. Lastly, there's a 115 degree boot flex that allows for a greater range of motion.
BEST OF BOTH WORLDS
The GSX goal line is our best REC level line ever created. Taking the best of Vapor and Supreme, GSX gives the goalie the best shape and flex.
Thicker outer shape provides the coverage of Supreme, and the softer overall flex performs like Vapor.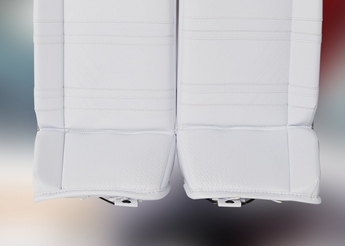 Calf pillow creates better stability and ice seal.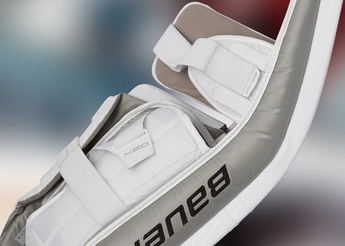 TUNE FIT strapping system.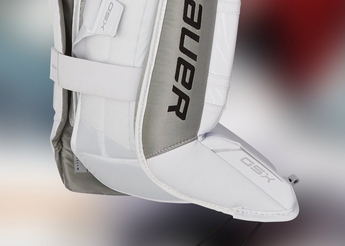 Soft boot for a reduced break-in period.

For information on CCM Skate & True Skate Money Back Guarantees, click here.
For information on our Shipping Policy, click here.
For information on our Refund policy, click here.
When purchasing used gear, please refer to our Used Equipment Return Policy.
---